The Talent is Flowing in All Directions
Delta Faucet Company's Talent Exchange Program is fostering opportunities across the globe
Here, we share two success stories from recent participants.
Lie Wang's friendly face was a welcome new addition around Delta Faucet Company headquarters when he arrived on loan from Hansgrohe-Shanghai last year, where he is a senior manager, Manufacturing Techniques and Cost Management, and came to the States to work on a six-month manufacturing and automation project with John Noble and the Advanced Manufacturing Group.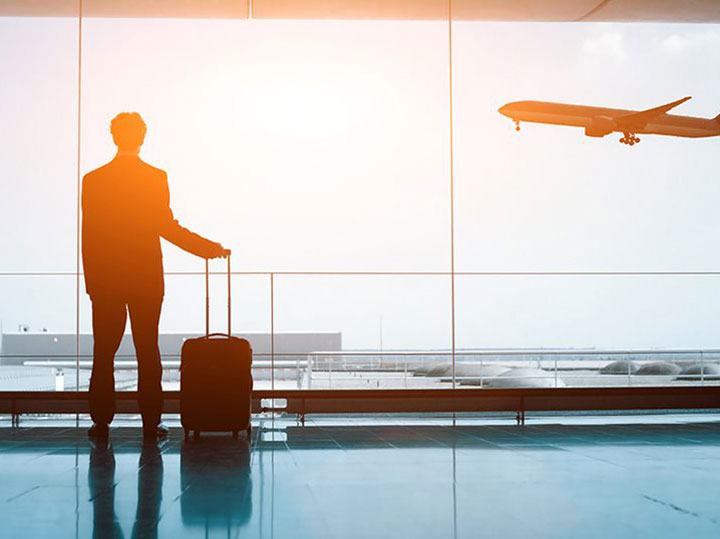 Lie was hard at work on the project but was also taking part in Masco's pilot Talent Exchange Program, designed to promote collaboration between Masco's sister companies around the globe, and to offer professional development opportunities for employees. Lie says he was immediately attracted to the program.  
"I wanted to challenge myself by being out of my comfort zone and to achieve success and contribute in Delta," he says.
A Fruitful Exchange
"Talent exchanges are a great tool to help drive employee growth," says Renee Straber, VP, chief human resource manager Masco. "We know the more we create opportunities for our people to experience stretch on the job, build diverse supportive networks, and integrate their new experiences the faster our people and our companies will grow. We are doing this in various ways within and across our Masco business during COVID-19, and we plan to continue using these types of talent swaps — or talent sharing — as critical developmental opportunities for employees."
For his part, and with more than 10 years of manufacturing experience under his belt — the last three at Hansgrohe Sanitary Product Co, Ltd. in Shanghai — Lie was the right person for the job. In Shanghai, he has helped automate manufacturing processes that had previously been performed manually and brought about efficiencies and cost savings for DFC's sister company. In Indianapolis, Lie's assignment was to identify automation opportunities within DFC's manufacturing environment; create business cases for connected equipment, visualization and automation; and help implement capital equipment projects regarding automation. Nearing completion of his project, and his first time in America, Lie described his experience as "perfect." It helped that DFC put him up in a hotel for his tenure within walking distance of the office.
Lie recently returned to Shanghai, where he rejoined his wife and 7-year-old son. Initially nervous about his communications skills in English, Lie says he was warmly welcomed, felt deeply satisfied by his progress and had "a good time."
Meanwhile, Scott Collevechio, a 13-year veteran of DFC who is currently director, Kitchen Category Management, also participated in the pilot program for a three-month assignment at Hansgrohe in Schiltach, Germany. The Company had identified a sizable market that was underserved by Hansgrohe-branded products, so Scott was tasked with coordinating a sales and marketing strategy and supporting new product development activities to maximize the market share gains.
Scott welcomed the chance to bring his wife and four children along with him for the enriching, if somewhat brief, ex-pat adventure.
"Overall," he says, "the experience was exceptional, both professionally and personally."  
"With Masco being a global entity, there are a variety of opportunities available to share knowledge and promote best practices across business units," he says.  "I encourage anyone with interest to connect with your leader and HR partner."
Thanks to his temporary assignment in 2019, Hansgrohe offered Scott the position as Head of Product Management Faucets beginning in August of this year. We wish Scott the best of luck as he and his family transition to their new life in the Black Forest this summer.