Out & Equal: Moving from Ally to Advocate
The month of June will forever have a different meaning for me
By Sha-Ki Johnson
I have always been an ally of the LGBTQ+ community. My connection with the community did not come from my own personal experiences, but more from a sense of empathy around a common fight for inclusion and acceptance. And I always knew that June – Pride Month – was at once celebratory and somber, as we take that time to measure and note progress.
So when Masco offered the opportunity to attend the Out & Equal Summit in 2019, I immediately wanted to be involved. I attend my first summit with Masco representatives from Masco HQ, Behr, Liberty Hardware, Delta Faucet Company, and Masco Canada. The summit consisted of numerous workshops and speakers addressing workplace diversity, equity, and inclusion and the impact to the LGBTQ+ community.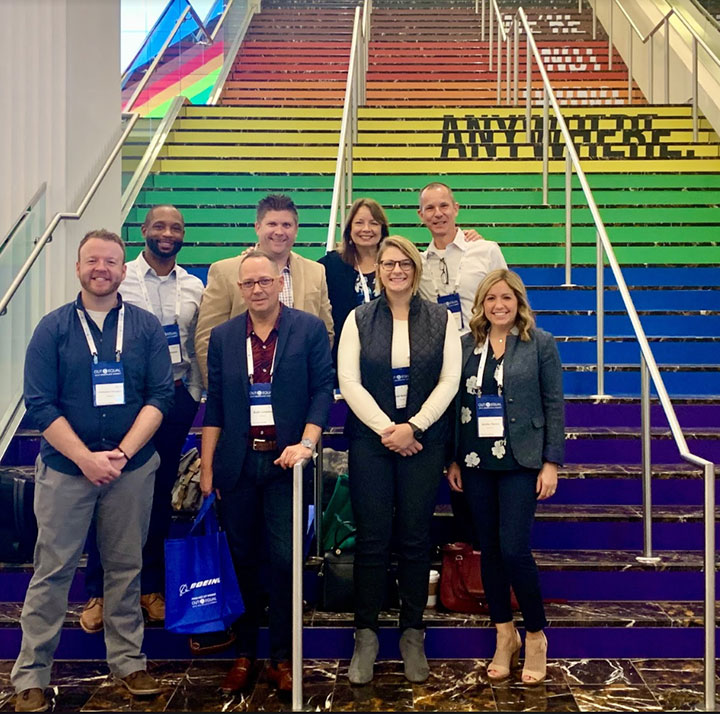 After my first couple of workshops, two things became very clear to me. First, many of our work environments lack authenticity and empathy as it relates to the LGBTQ+ community, creating an environment where employees feel they cannot bring their "true self" to work. Second, many employees remain "closeted" out of fear of being treated differently and a potential negative impact on their careers. Some have even witnessed or been unwilling participants in jokes about the LGBTQ+ community, afraid to speak up for themselves and others.  
Originally, my goal with attending the summit was to gain a better understanding of where I could support and help as an ally. However, after a week with the other Masco members and meeting so many wonderful people at the conference, I realized I needed help and support when it comes to issues facing the LGBTQ+ community. I personally can recall too many instances where I should have spoken up, acted, or showed support when it was needed. My silence showed my acceptance of the lack of inclusion and acceptance that members of the LGBTQ+ community were seeking. The help and support that I needed was to gain an understanding of their issues and how those issues impact the workplace and, ultimately, our world. In that moment, I also realized that every June was more than an opportunity to stand with, and show my support of, the LGBTQ+ community – it was a chance to renew my resolve to take active steps and to speak out against intolerance the other eleven months of the year.
As the 2020 Out & Equal Workplace Summit approaches, I reaffirm my responsibility to take an active role in creating a workplace and a world of diversity and inclusion for all. As a parent, it is also my responsibility to ensure my children learn and demonstrate inclusive values, and I can do that in no better way than to live them, actively, every day.
I entered the week of the Out & Equal Summit as an ally, but left the week knowing I had become an advocate. I look forward to continuing my growth as an advocate for the LGBTQ+ community. I would like to challenge all of my colleagues at DFC to show your support not only in June during Pride Month, but every day of the year.