From Musing to Mindset: Creating a Culture of Inclusivity
Delta Faucet Company's Diversity & Inclusion team works overtime to build a world-class company culture
We hear a lot about diversity and inclusion these days, and rightfully so; it's a long overdue evolution.
Delta Faucet Company is interested in elevating the conversation so that it isn't merely checking a box when it comes to discussing these two critically important words—DFC is aiming to bring diversity and inclusion from mere musings to a mindset.
D&I: A Group Effort
Three years ago, Jason Gonzalez, senior director trade business development, was happy in his role yet knew things could be better. A native of Puerto Rico whose first language is Spanish, he realized that improvement would require a more robust discussion about diversity and inclusion (D&I).
"We'd always felt like this was a great place to work," Jason says. "But we knew we could make it even better."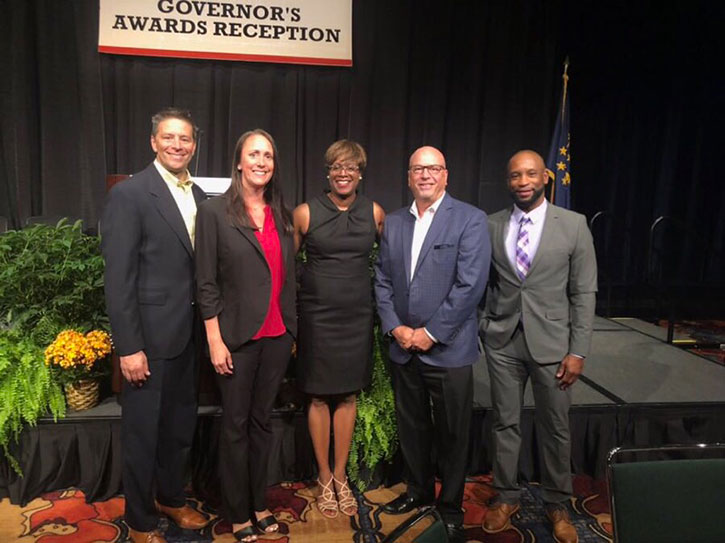 That simple premise led Jason and others to come together to address these issues at DFC. The team, at the time led by Jeremy Buchanan, started out with a goal to make DFC a safe space for all and ensure everyone has an equal chance for success—no matter their background, experience, education, career paths and other influences that make each of us unique. In doing so, they learned it's not only the right thing to do, but it's good for business too.
When the D&I team, today led by Jason, started, the first order of business was to talk to employees to learn about their needs, wants and pain points. It also looked at best practices from other companies, conducting multiple interviews that would help DFC get ahead of the curve.
"We did that for about a year," Jason says. "That was a lot of interviews with companies of various sizes in different types of industries to get a full picture of how DFC could not just meet, but exceed, what other companies were doing. In other words, we didn't want to just be part of that conversation—we wanted to push it forward."
The team then focused on specific areas like recruitment, retention and employee engagement. There was a series of "listening sessions" to hear what was on employees' minds and to review the 2018 Employee Engagement Survey, which indicated that "Diversity and Inclusion" was one of the areas needing the most attention within the company.
DFC saw evidence of elevated employee turnover rates and lower engagement scores among its ethnically diverse employees. To attract and retain the best talent, DFC would need to prioritize D&I. "We learned that not everyone here was experiencing the same culture," Jason says. "There were lots of different 'pockets' of culture. While team dynamics will vary, we wanted everyone to feel comfortable bringing their complete selves to work—on every team and in every department."
Increasing Our D&I Footprint
Beyond improving the work environment, today the group works to expand DFC's D&I footprint in the community at large.
In summer 2019, DFC began participating in the annual Indy Pride parade for the LGBTQ+ community and their allies and, in November, DFC was named Business Partner of the Year at the group's Appreciation Night & Annual Meeting. The event celebrated Indy Pride's volunteers, business partners and community leaders.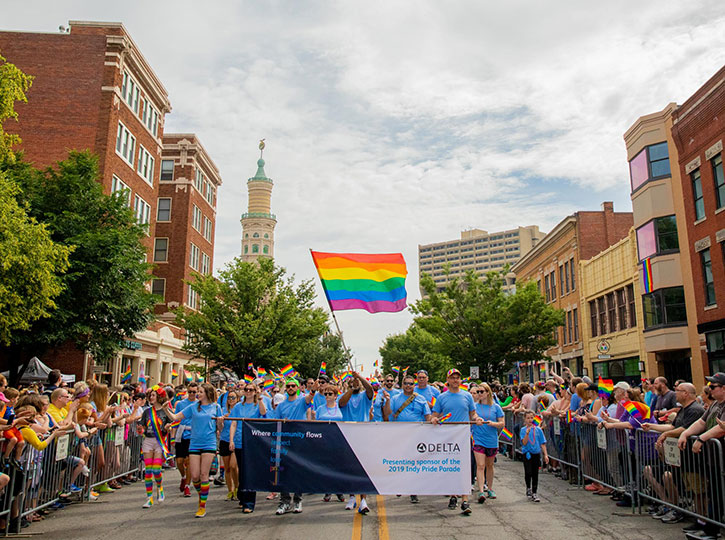 DFC received another such award in October: The Corporate Diversity Leader of the Year Award at the Indy Rainbow Chamber of Commerce's inaugural Excellence in Business Awards Gala. The ceremony honored members and businesses that are making a difference in the lives of LGBTQ+ Hoosiers. A group of DFC employees who were in attendance accepted the award, which was given to the company who has the most policies and practices that protect and engage their LGBTQ+ employees, customers and suppliers.
DFC has also partnered with the Indiana Black Expo, a yearly event with a mission to be a voice for the advancement of African Americans in business, the arts and more.
"Participating in events like this underscores the company's commitment to action," says Jeff Rowan, an IS OTC functional manager who is also on the D&I team. "It shows our employees that the company is taking notice, and hence action, on the idea that inclusion leads to a broader pool of perspectives and ideas, and that we can leverage differences and talents."
Jason notes that the team is focused on ensuring a supportive work environment for everyone, including veterans, pregnant employees, parents, those with disabilities and more.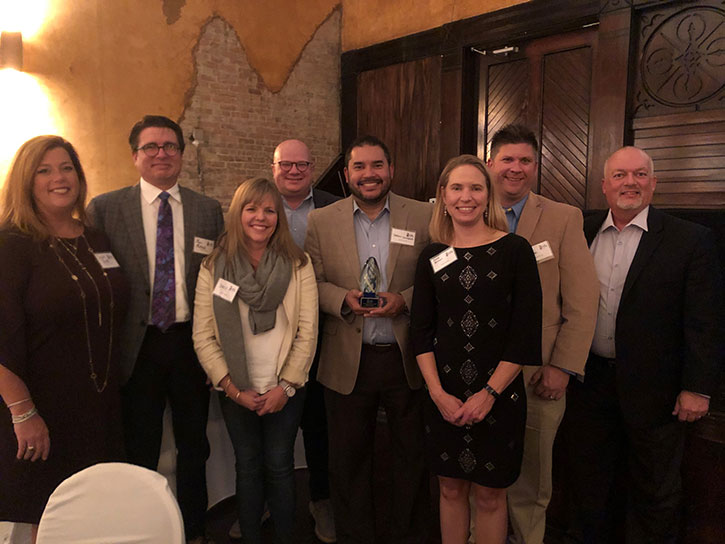 "It's about having an open and honest conversation," he says. "We know, for instance, women and men experience issues differently in the workplace. There's a better way—I call it 'being in the nest,' where there's mutual concern and an understanding that it's all right to talk openly."
Looking back on DFC's D&I journey, Jason says that even though the team has been on the case three years, it's still early, and the path is long.
"We're building a strong foundation, and we're excited to do more," he says. "We've come a long way from those first musings about making things better, and we still have plenty to do before diversity and inclusion becomes a mindset. Ultimately, I'd like us to be a victim of our own success—when we reach a point where diversity and inclusion is so ingrained in our culture that we don't need a committee for it."