DFC and Covid-19: Navigating the Challenge with Culture
Countless success stories arise from our team
The days of navigating COVID-19 are challenging for us all. But despite these uncertain times, there are countless success stories arising from our team.
In Lapeer, MI the leadership team provided individually wrapped meals for every employee. The meals were made to feed a family of four. The meals were prepared by Pamela's Catering, a local business, and were delivered to the DFC team drive-through style. After all employees received a meal, the remaining meals were donated to the Lapeer County Sheriff's Office.  The Lapeer team also hosted a spirit week in May to foster engagement across the manufacturing location.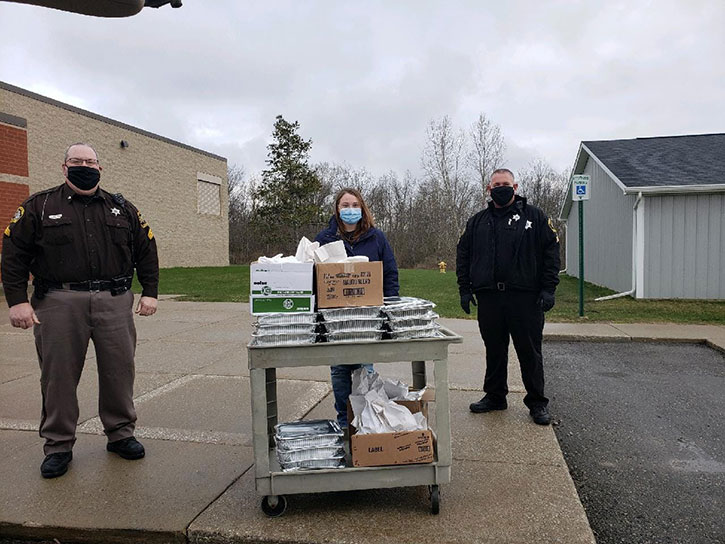 In Jackson, TN a group of employees based on a common hobby started a quilting club in 2017. In March 2020, the quilting club took quick action and made face coverings for employees.
Our Trade team demonstrated their appreciation of the employees at our manufacturing facilities and sent personalized notes, care packages, cookies, and small gifts.
True to the strength of the DFC culture, our global headquarters team is showing incredible agility and resiliency as we adapt to working from home. With this change, our team adopted the usage of Microsoft Teams. This platform has enabled connectivity and collaboration in new ways for our workforce. Thanks to technology solutions like Microsoft Teams, we are continuing to prioritize the learning and development of our workforce and have shifted some programming to be offered virtually.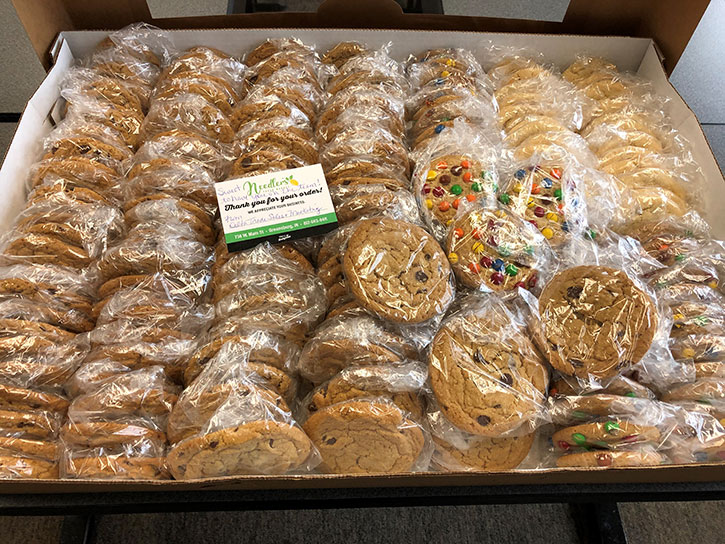 Our wellness program quickly adapted its offerings to be completely virtual. We are offering over 15 virtual classes per week using Facebook Live on our private DFC Wellness Facebook page with other media options available for connection as well. The wellness program developed specific interactive programming on very timely subjects like Coronavirus Anxiety Relief and Sleep-Relief and has incorporated family fitness classes with some outdoor options, how to use everyday household items to substitute for workout tools, and is holding weekly incentive contests to keep participants engaged.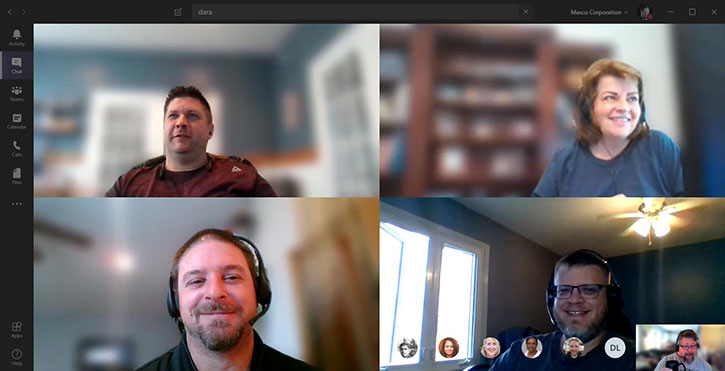 What's most impressive is how DFC has continued our practice of supporting local communities during this time. A few highlights include: our employees making personal monetary donations across a variety of non-profits, producing masks at our Morgantown, KY manufacturing location, sponsoring meals and food donations to units treating COVID-19 patients at both local and New York City hospitals and finally corporate cash donations to both Children's Bureau and Patachou Foundation.
While navigating COVID19 certainly has significant challenges for our business and workforce, it's also produced a unique opportunity to demonstrate our culture in action.