3 Lessons Learned from Launching Women in Leadership
Two years after starting, group has over 100 members
By Pam Gilbert
How often do you attend a conference or listen to a speaker and think "wow that was really good, I am going to take this information or these tactics back and actually apply them" and then a month later you forget what you learned and have done nothing with the information?  It happens to me all the time!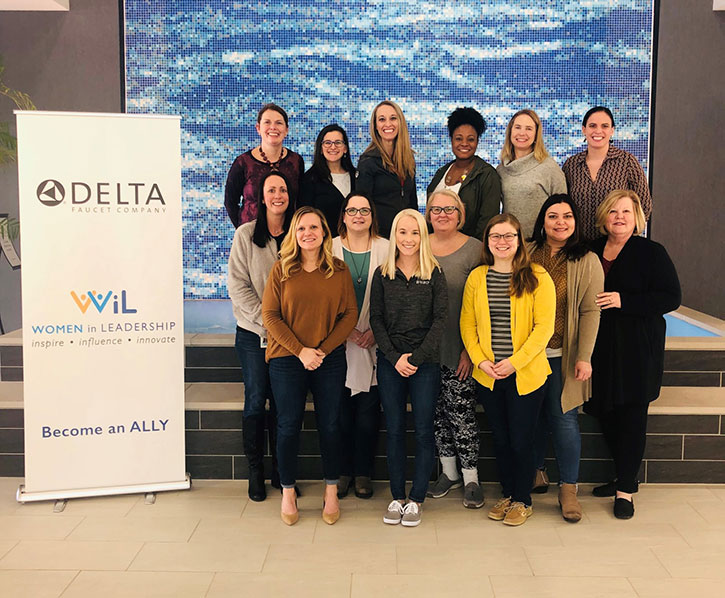 February 2018, that all changed.  After attending a Women's Conference hosted by Delta Faucet Company (DFC), I finally did something with the information I learned.  I partnered with two other women leaders at DFC to create WiL (Women in Leadership).  Our first meeting included only the women leaders who had attended that Women's Conference.  We discussed key takeaways from the conference, topics we wanted to dive into more, concerns that were brought up during the conference, and other ideas.  Now two years later, we launched DFC's first Workplace Community and have over 100 members!  If I were to share 3 tips from our success…
1. START SMALL:  As you should do with any task or project you take on, start small.  Learn your audience and what interests them.  This is an optional event that your busy co-workers are choosing to attend. If they attend a meeting that is a waste of their time, they won't come back for the next event.  Start with a small group of participants, get their feedback and input and adjust your style as needed.  We followed an established DFC phrase, "get better before you get bigger".
2. BE INCLUSIVE:  Your allies are just as important, if not more important, than your focus group.  Being a women's group, we naturally started out with only women. We very quickly came to realize that if we want to get a male perspective on a situation or if we desire to educate the male understanding on our perspective, we need the men!  As we were creating our board, we determined that it was so critical to have a male's outlook on everything, that we asked a male to serve on our board with us.  No matter what type of Employee Resource Group or small group you are trying to create, allies can only make you stronger!
3. PURPOSE: Always remember your goals and what you are trying to achieve.  Create a Mission and Vision Statement for your group.  Set targets to achieve and hold yourself accountable.  WiL is an Employee Resource Group, so we always ask ourselves, does this add value to the business? Will this help the employees of Delta Faucet Company grow and develop into better employees and leaders? If yes, then we pursue action!
I'm proud of the success of WiL in our first 2 years and look forward to the progress this community will drive for our company and people moving forward.